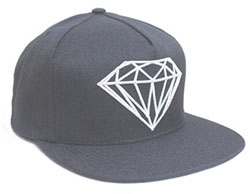 Welcome to the home of the Dragon Blade line of bridge saw blades and the Super Micro Incremental Bit. We have developed the White Dragon Blade which we think competes against any blade in the business. Additionally, our complete line of Dragon Blades are meant to cut any material. We strive to offer the best quality tools we can find and realize that every shop has individual needs. We do offer package deals and encourage you to call to negotiate your best deal. Our packages include starter sets for saw manufacturers including but not limited to GMM, Sasso, Poseidon, Thibaut and others. We also sell great tools for tile and porcelain materials.
Absolute Black Diamond would like to thank our customers of past years for their support and continued business. Our mission is to provide the best possible products at an affordable price. We realize that different fabrication shops have different needs and we are committed to helping fill those needs. Our focus is to continue to search out the best products in each line and stay on the cutting edge as new technology is developed for the stone industry. Thank you for your patronage. We look forward to serving you in the future.
Absolute Black Diamond is a proud Guardian Level sponsor of the Stone Fabricators Alliance.